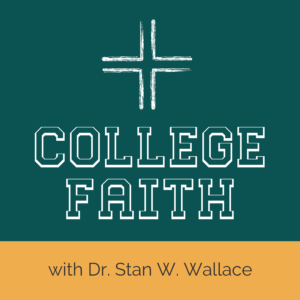 We are excited to announce the launch of a podcast, College Faith with Dr. Stan Wallace, dedicated to bringing wisdom and insight to parents and people helping college students flourish during their university years. Dr. Stan Wallace invites professors and experts in their fields into the stimulating conversation exploring the intersection of Christian conviction and higher education.
The first episode features an engaging interview with Dr. J.P. Moreland, professor and author of Love Your God with All Your Mind: The Role of Reason in the Life of the Soul on how university students can love God with their minds. You can listen here now.
Visit collegefaith.net to explore resources and other podcast episodes. Subscribe to get the latest podcast episodes and resources in your inbox!