The History of Global Scholars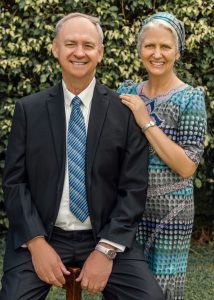 Global Scholars began in 1986 as the International Institute for Christian Studies (IICS). Founder and first president, Dr. Danny McCain, had the vision to establish Departments of Christian Studies in public universities around the world. In 1988, he and his family moved to Nigeria to begin a pilot project. Over 30 years later, he continues to teach in Nigeria.
In the 1990s, under the leadership of Dr. Daryl McCarthy, IICS' second president, the vision expanded to send professors to teach in all academic disciplines. Over the next two decades, Global Scholars expanded to 35 nations. 
Global Scholars' third President, Dr. Stan Wallace, leads in a new season of growth. Joining IICS in 2010 and becoming the third president in 2014, Dr. Wallace has led the rebranding of IICS to Global Scholars, restructured the ministry, and has overseen the establishment of the Society of Christian Scholars. This last decade has been an unprecedented season of growth for Global Scholars.
Global Scholars is now poised to have an even greater impact in global higher education. With the launch of our Lasting Change 2023 strategic plan, we are now working to equip 800 Christian professors in 60 nations to influence 134,000 students for Christ each year!
Impact in the 2022-2023 Academic Year
*Students directly influenced in the classroom. This total does not include many others influenced indirectly through campus presence (see the President's message below), publications, public lectures, etc.