Pursue Teaching Internationally
Is God calling you to use your academic skills and experience to serve cross-culturally? Global Scholars partners with Crossworld to send and support Christian professors around the world.
You don't have to face the international university setting alone. We'll provide you with the training, hands-on help, coaching, and care you need to thrive both inside and outside the classroom.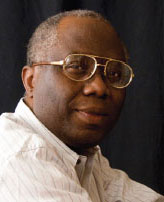 Meshack, a Global Scholars Professor, taught Business and Engineering at The University of Dhaka (Bangladesh). Because he was a professor who showed himself to be an excellent teacher, he earned the right, on this predominantly Muslim campus, to hold the first-ever campus-wide seminar discussing the person and teachings of Jesus. More than 2,000 students and many top university officials attended the seminar!
Meshack was able to present the Gospel clearly and provide everyone with a copy of the New Testament. Many heard the gospel for the first time due to his credibility as a professor.