July 1 marks the beginning of the Global Scholars Fiscal year. A "new year" if you will, that enables us to equip more professors and impact more students for Christ!  I felt it only appropriate to share a story from one of our long time fellows, "Peter,"  serving in Eastern Europe. His story is a shining example of how Christian professors ARE making a difference in the lives of their students by simply living their lives and inviting someone to dinner.
"We have slowly begun inviting folks over again. One of my students…wrote some pretty disturbing things on his paper (past abuse, a chronic disease) for my class. But he also referred to a religious search. We had him over for spaghetti in early June. He was super open about his struggles and his search, how he visited several churches in his hometown, both Catholic and Protestant. He's angry at God for the pain in his life, and we talked about how God can use pain to bring us to the end of ourselves so we can see our need for him.
He said, "Religion is just doing something so God can pay you back, right?" I said, "That's not the Christian gospel. It's: God already has done everything for you through Jesus. Anything you do back is out of gratitude. You don't have to strive to be in the club. If you trust Jesus, you're already in the club because of him…But you've never heard this before, have you?" He said, "No." 
This is the kind of conversation with students (and teachers) we long for… Pray for this part of our ministry that has lain dormant for over a year to reignite and that our house may once more be full of students who want to eat stuff and drink stuff and watch stuff and talk about what really matters."
Please pray for Peter, his student and all of our Christian professors.

We are thankful for your partnership with our ministry as we equip professors just like Peter to make an impact for Christ around the world.
You won't want to miss hearing how asking good questions helps us succeed! Listen to the July episode of the College Faith podcast, featuring Dr. Randy Newman.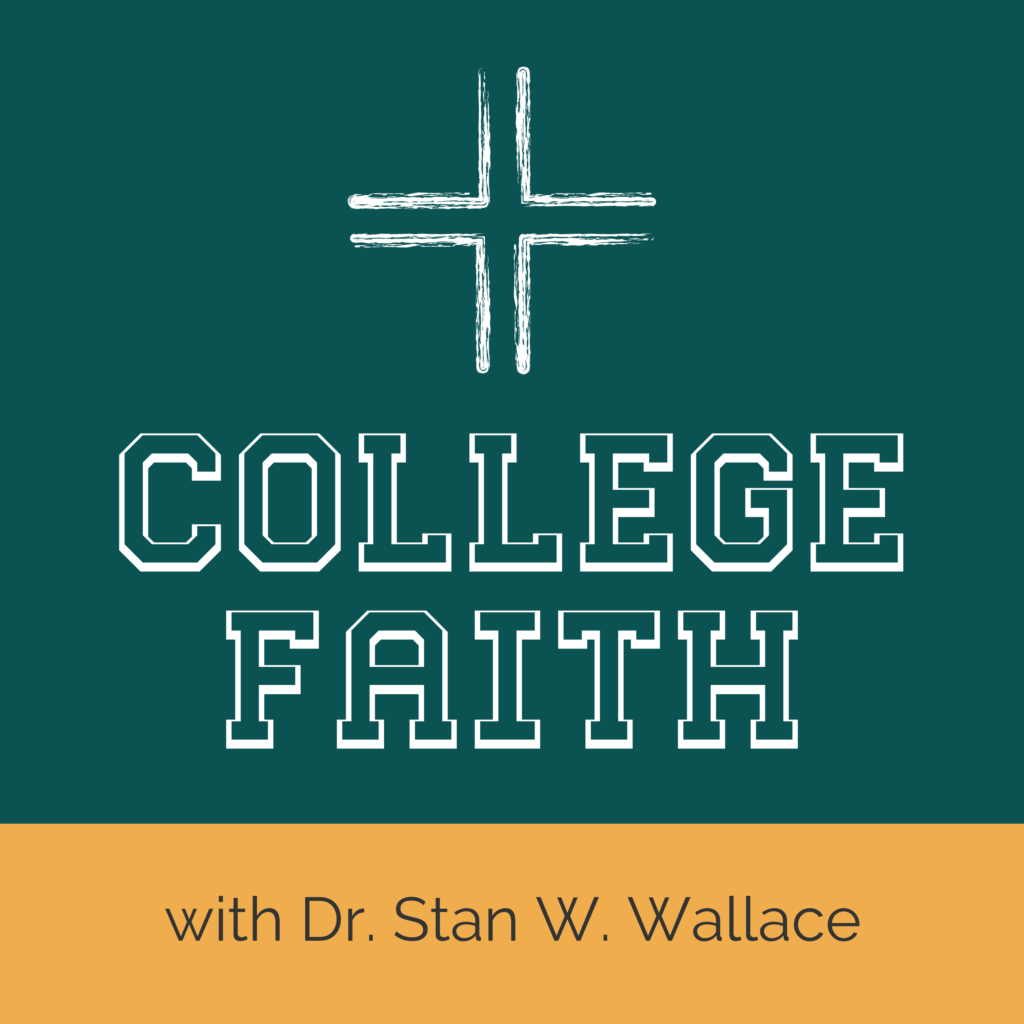 Loving God with our whole person, including our minds, used to be true of most Christians. But this is no longer the case. This stunts our spiritual growth. It also severely limits our ability to influence our culture.
How did this shift occur? In this inaugural episode, Stan, J.P., and Jordan discuss some of the factors that led to this shift, the ways we see this manifest in our lives and churches today, and why we should seek once again to integrate faith and reason.
Listen to the inaugral episode of the Thinking Christianly Podcast.