THE HISTORY OF GLOBAL SCHOLARS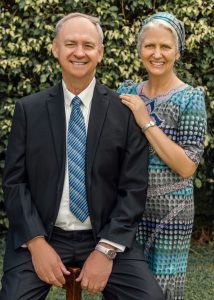 Global Scholars began in 1986 as the International Institute for Christian Studies (IICS). The first scholars began Departments of Christian Studies in public universities. Dr. Danny McCain, who developed the original idea, began teaching in 1988. He started at a university in Nigeria, where he continues with Global Scholars to this day.
In the 1990s, the vision expanded beyond Christian Studies to all academic disciplines. All students need professors who communicate the truth, goodness, and beauty of Christ. Over the next two decades, Global Scholars expanded to over 35 nations. Our second president, Dr. Daryl McCarthy, led with a fresh vision. IICS began sending missional Christian professors across borders to teach in open-enrollment universities.
Global Scholars' third President, Dr. Stan Wallace, leads in a new season of growth. 2019 saw the launch of the Society of Christian Scholars, an academic society like no other. The Society is a global community of, by, and for missional Christian scholars. The Society seeks to equip these scholars in their academic calling. Society members may be nationals who lead in universities in their native countries. They may also be academics who crossed borders to take a position in an institution.
These missional Christian scholars work as teachers, researchers, and university administrators. They represent almost every academic discipline—from STEM fields to the humanities. They have in common that they labor from a Christian perspective. Thus opportunities abound for redemptive influence. The scholars leave their mark on their students, colleagues, universities, and academic disciplines.
Future leaders shaped by the gospel of Christ can lead to a society's flourishing (shalom). One former Global Scholars professor in Ukraine said, "I am not the future of Ukraine. But my students are. They will make the difference for the future of this nation."
Our academics also have had unprecedented influence beyond their universities. Afghan universities invited Global Scholars to provide leadership training for top-level university employees. They carried with them Jesus's message of servant leadership. The Nigerian government once tasked our professors to develop an AIDS awareness program. They targeted the pupils in public elementary and secondary schools. Teachers taught biblical values to hundreds of thousands of children using this program. A Global Scholar in Central Asia served on a presidential commission. Leaders asked him to improve and "humanize" criminal law procedures in that country. He was able to introduce a biblical view of law and justice to a nation closed to the gospel.
For almost thirty-five years, our scholars functioned as excellent professors in every sense. These intellectuals remain faithful to the ideals of their academic calling. Like their predecessors, they complete committee assignments that foster a better academic culture. Our scholars publish books and articles that expand human knowledge. They integrate Christian faith into their teaching and disciplines. They are passionate about the truth. Each scholar seeks to model the highest ethical behavior to their students and colleagues.