Find a University Position Globally
Is God calling you to use your academic skills and experience to serve cross-culturally? Over 300 Global Scholars professors have taught in more than fifty nations. Recently Global Scholars helped form a consortium of sending agencies for Christian academics – with Crossworld serving as the primary sending agency.
Are you interested in this opportunity? Begin by completing the preliminary application.  A representative will then contact you to discuss options.
Once one of our partner sending agencies helps you find a position globally, we will come alongside you to equip you through the Society of Christian Scholars. (All professors sent through our partnering agencies are required to join the Society of Christian Scholars).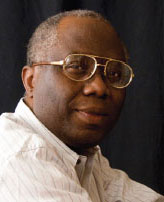 Meshack, a Global Scholars Professor, taught Business and Engineering at The University of Dhaka (Bangladesh). Because he was a professor who showed himself to be an excellent teacher, he earned the right, on this predominantly Muslim campus, to hold the first-ever campus-wide seminar discussing the person and teachings of Jesus. More than 2,000 students and many top university officials attended the seminar!
Meshack was able to present the Gospel clearly and provide everyone with a copy of the New Testament. Many heard the gospel for the first time due to his credibility as a professor.